If you're a tutor on the TutorOcean platform, at some point you may have one-time, pay-as-you-go tutoring sessions, and other times you may have packages of sessions booked with students. Regardless of which type of sessions you have (you may have both!), it's always good to prepare personalized lesson plans for your students. Not only will a comprehensive lesson plan be a guide in helping your students reach their goals, but it will also make you a better tutor over time because it helps you in maintaining a standard teaching/tutoring pattern and avoid causing confusions due to a lack of preparation. 
We've created two templates – one detailed and the other brief – for you to consider as a guide when you design your lesson plan.
Detailed lesson plan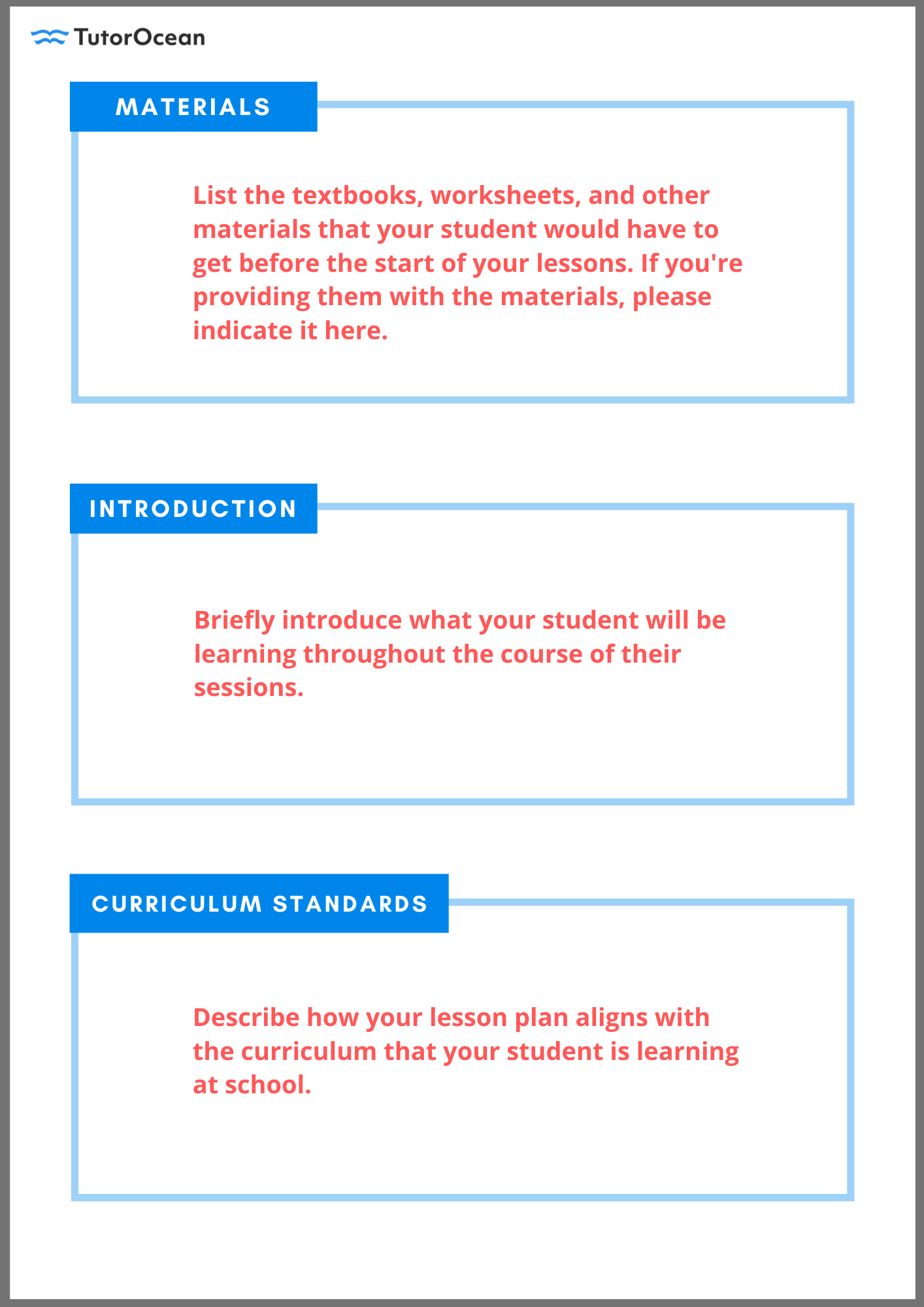 Brief lesson plan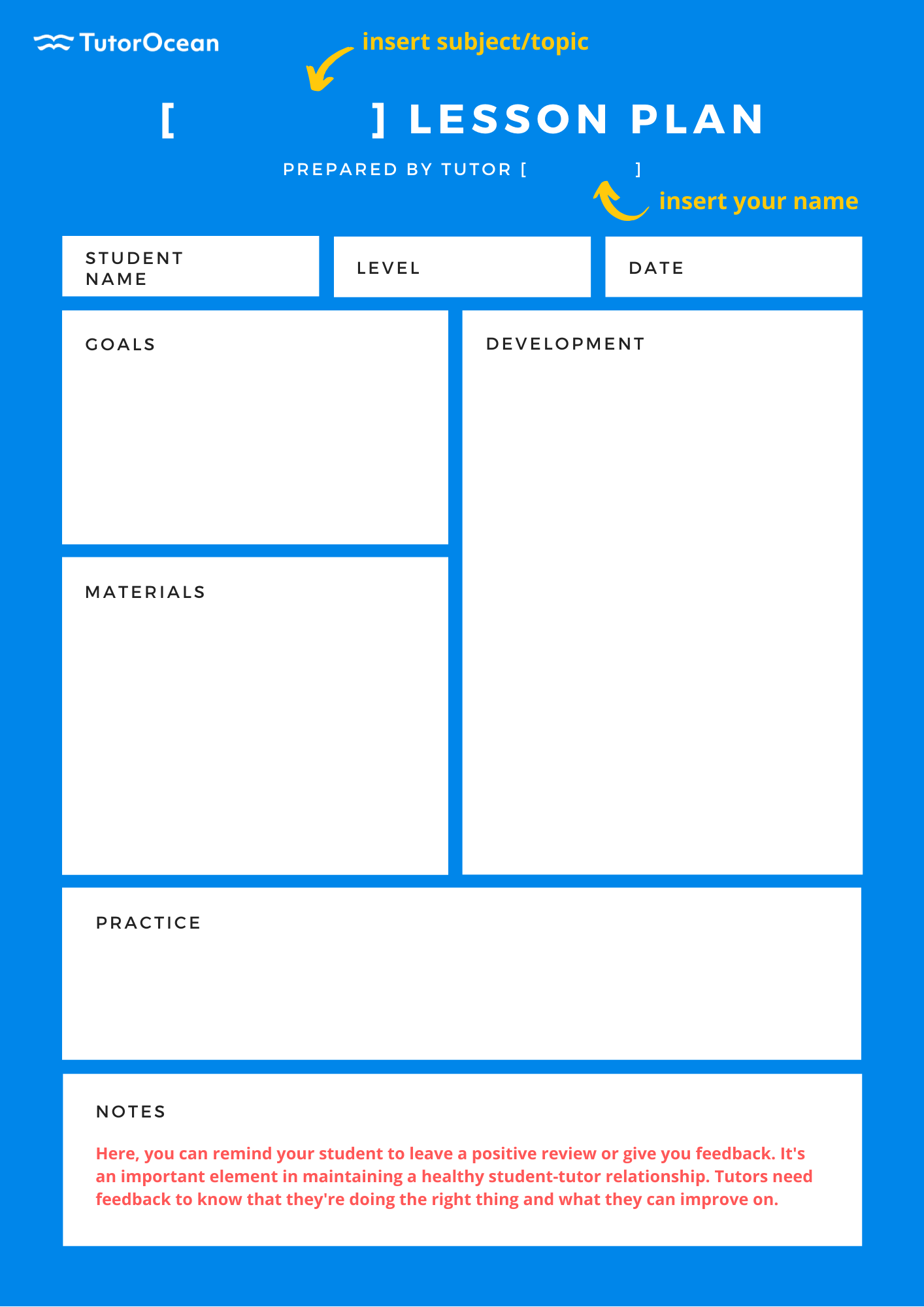 If you like either or both of these lesson plans, please don't hesitate to contact our Customer Success team and we can help you create your very own lesson plan. 
TutorOcean is a global marketplace where learners and tutors connect. Through its intuitive and integrated online classroom, tutors are able to cultivate the internal motivation and potential of learners, and thus help them achieve their goals. It's a place where the connection is made instantly, knowledge is shared and acquired in real-time, and community is created while breaking geographical boundaries.